Learn to ride and get licensed!

We are approved by the Pennsylvania Department of Transportation as a motorcycle training provider and we are certified to teach the TC Beginner Riding Clinic (TCBRC). The TCBRC is designed for the novice rider with no (or limited) street-riding experience. A typical class schedule consists of 6 hours of classroom instruction and 10 hours of riding practice. During this motorcycle riding course, you will learn fundamental skills required to operate the motorcycle and progress to street riding skills and strategies. Even though the Beginner Riding Clinic was designed with new riders in mind, most experienced riders that have taken the course have reported improving their riding skills considerably with it!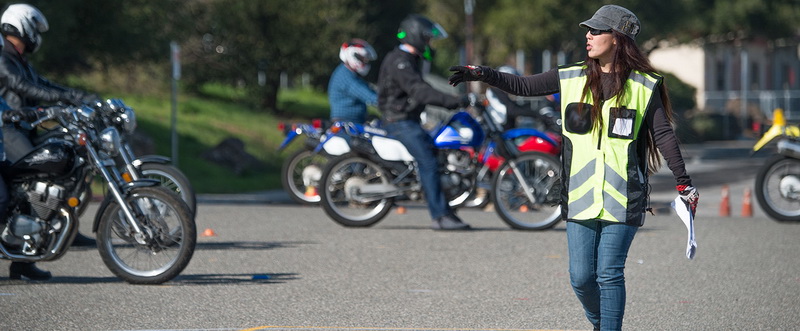 Topics covered include managing fear, understanding how motorcycles turn, proper cornering strategies, and emergency crash avoidance skills. The course is based on the most current research in rider safety and utilizes modern training methods and uses criteria set forth in the Model National Standards for Entry-Level Motorcycle Rider Training by the National Highway Traffic Safety Administration (NHSTA).
Motorcycles and helmets are provided to all our students for the riding practice portion of the course.
Our course waives the DLC riding skills test
Students passing the written and skill evaluation at the end of the course receive a completion card and earn their motorcycle license-waiving the on-cycle skills test at the local Driver License Center (DLC).
Course Cost
The Beginner Riding Clinic is FREE to Pennsylvania residents and active-duty military with a valid Pennsylvania driver's license and motorcycle permit.
Out-of-state residents pay $285 to take the Beginner Riding Clinic and must call 888.601.0613 to register.
Prerequisites
Students should have the ability to balance and stabilize a two-wheeled motorcycle or bike. If it has been a long time since a student has ridden a bicycle or motorcycle, it is recommended that they practice riding a bicycle prior to class.
For the Beginner Riding Clinic you will need either a valid Class M permit or Class M license. You MUST have a valid permit or license for the entire class.
Required Gear
A long-sleeve shirt or jacket, sturdy long pants without rips or holes, full fingered street-specific motorcycle or leather gloves, tough, over-the-ankle shoes or boots and eye protection (glasses, sunglasses, face shield, etc). We can provide a helmet, but if you bring your own, it must be three-quarter or full face and DOT approved.